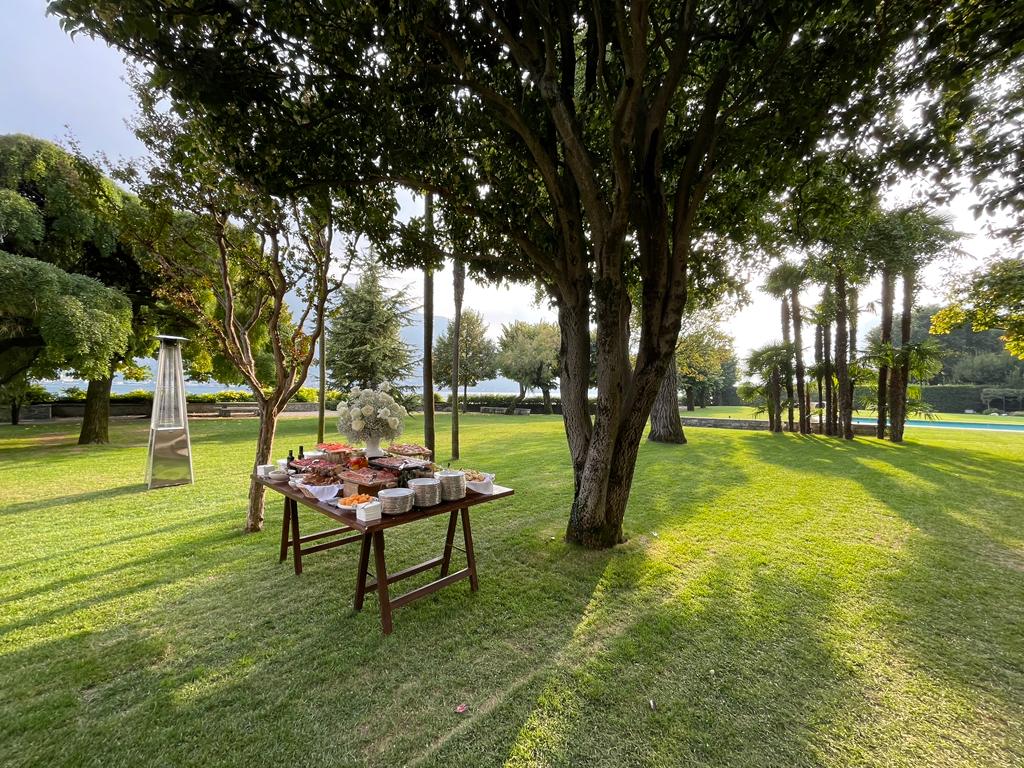 No one told me this but I'm not sure there was another solution. By the time I finish my photos and wanted to snack on some Italian deli this table set up was dominated by bees and nats. I walked towards the table and was disgusted at the crap flying in the air.
It was so strange that the catering company never mentioned this insect problem to me at all; of course my planner had no idea either. A net would have looked tacky and we didn't want our guests going inside the Villa until dinner, so unfortunately this station was more of a gesture than actually being helpful to my hungry travelers. I was sad to see so much food go wasted but now that I think about it, we could have just added clear covers to everything! This was poor execution from the catering company for sure.
Make sure your food isn't exposed if you actually want to eat what you paid for!