Jean Charles Doesn't Know Design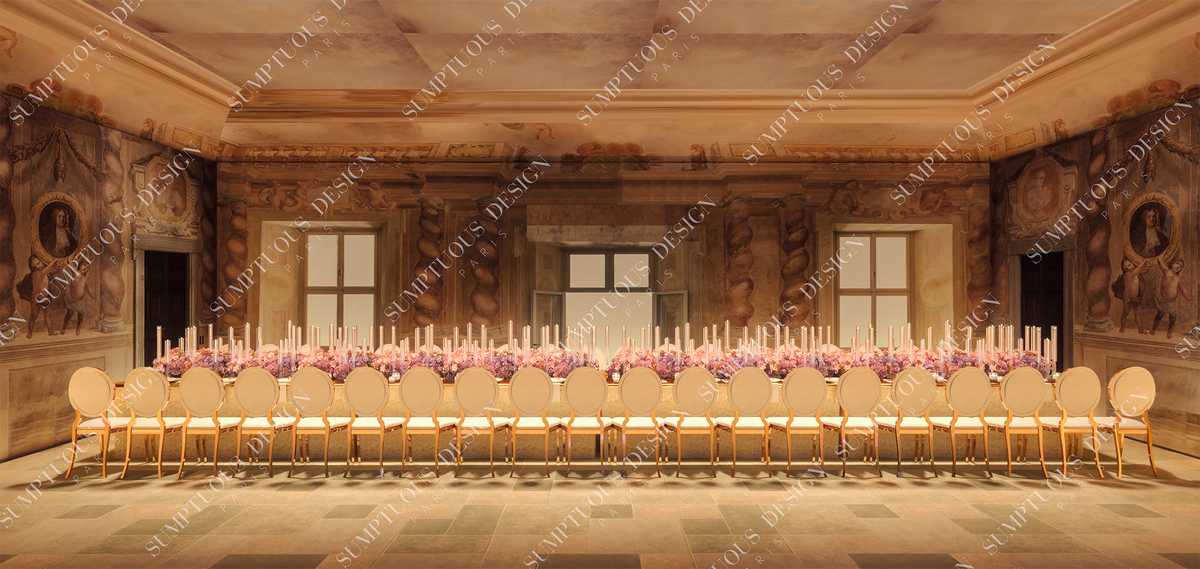 The image that you see is a rendering of the main dinner event inside Villa Balbiano. It hosts 20 people on each side but when I started to handle the correspondence with the catering company, I was informed that this one long table was not feasible. I was shocked, not to mention my partner was greatly disappointed as this was the aesthetic she had wanted from the beginning.
Whatever measurements that Jean Charles may have taken was clearly wrong. The rendering looked good but it wasn't realistic, and the result was that we had to split up the seating into two tables, which wasn't easy either as it was all last minute. I was dealing with the new orientation at 10am on the day of my wedding. This was not a good feeling, and it was something that could have easily been avoided if he had checked with the catering company prior to sending us the rendering.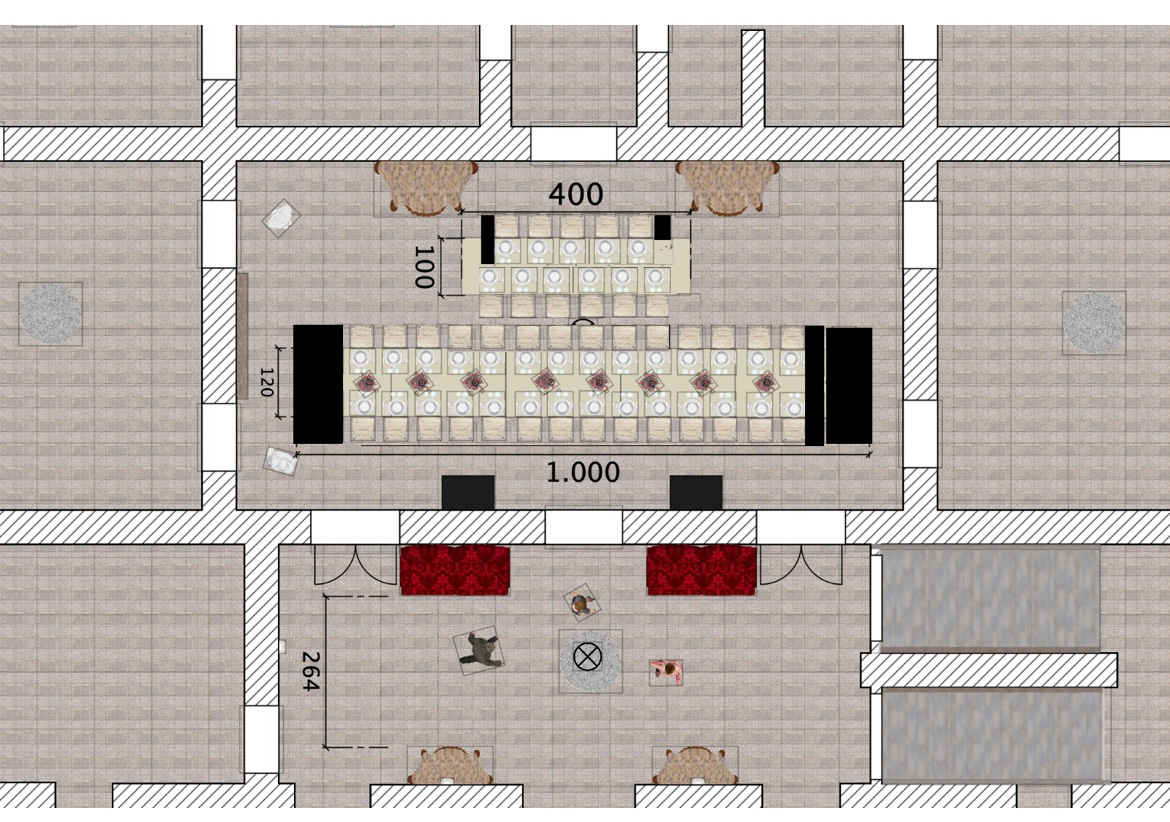 Here is a picture of the proposed layout from the catering company. We had to work with two tables of 28 and 12 and every detail had to be redesigned from seating charts to floral arrangements to table cloths.