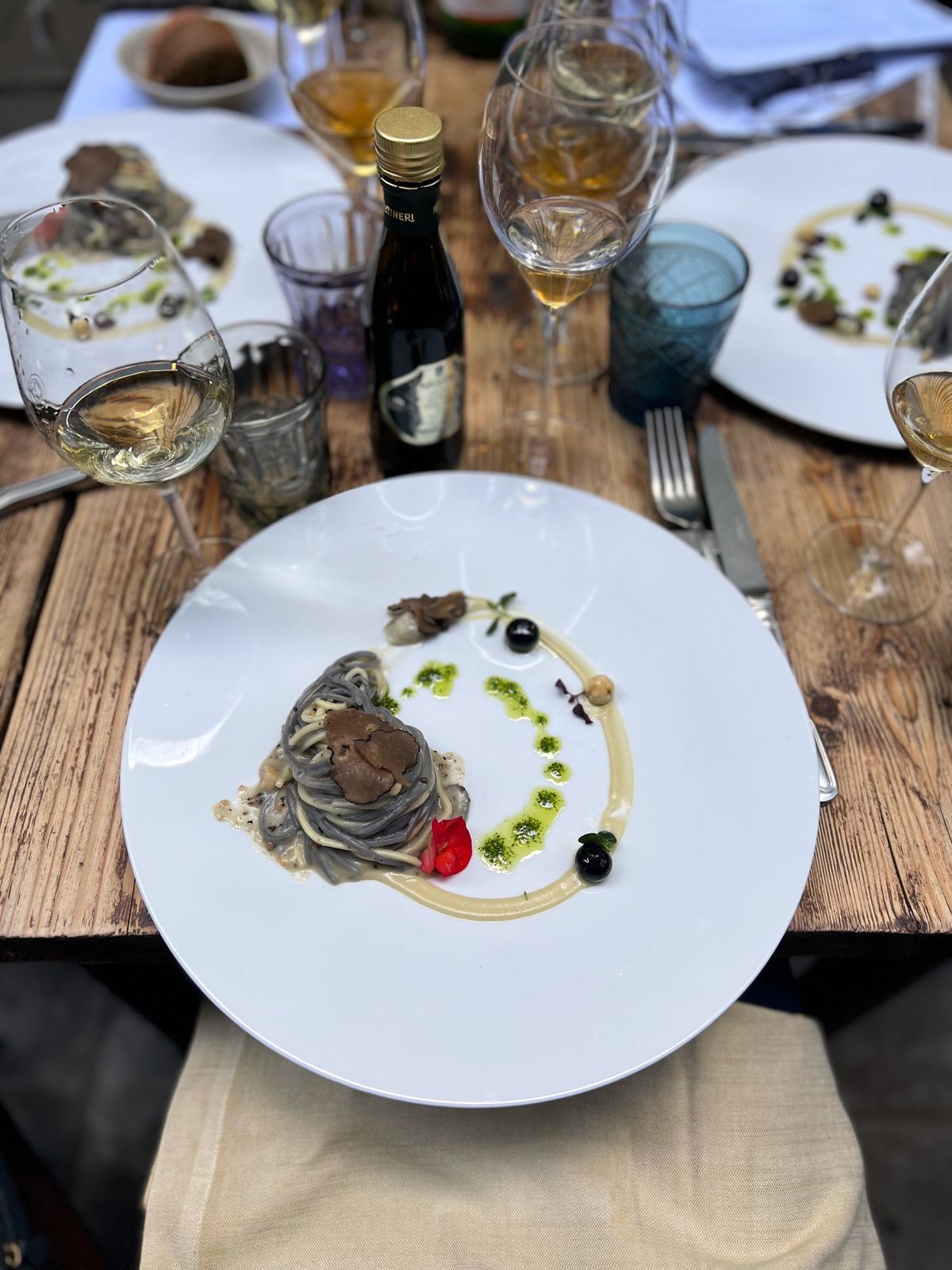 We struggled for a long time to finalize the tasting menu. There was actually no catering company at all with less than a few weeks to go until the big day. For some reason the communication just wasn't getting across to the vendors before I took over, and keep in mind there are only two catering companies approved to cater Villa Balbiano; it didn't matter that I wanted to hire a Michelin Chef to prepare the food for my guests, the owner wouldn't allow it.
I started to sense that something wasn't right when my wife wasn't getting timely feedback on her menu requests. It got to the point where the catering companies didn't want to talk to us anymore until we sent a deposit and that's when I got annoyed. Why should we send a deposit if we don't know you can do what we want?
This is why I reached out to the CEO of the catering company directly and asked him what was going on. I expressed my dissatisfaction at Jean Charles and requested that we communicate directly with one another. He was gracious and understanding and agreed to host us for a tasting menu at his restaurant in Como.
So we took the train from Milan to Como and walked to his restaurant down the street. We were both shocked at how good the vegan food tasted as we wanted to provide a vegan dining experience for our guests. Note, even the vegan Michelin restaurants we have eaten at didn't have food this creative and good. But, yes, there's always a BUT... on the actual day of our wedding sadly the food didn't taste as good as it did during the tasting. I guess it's understandable because the chef on site probably wasn't the main chef who prepared our food at the tasting, and this time rather than for three people it was for 40.
As foodies, we really wanted our guests to love dinner, but I don't think we got an A in this category. Maybe a B/B-. So hopefully this sheds some light on what to expect during dinner.