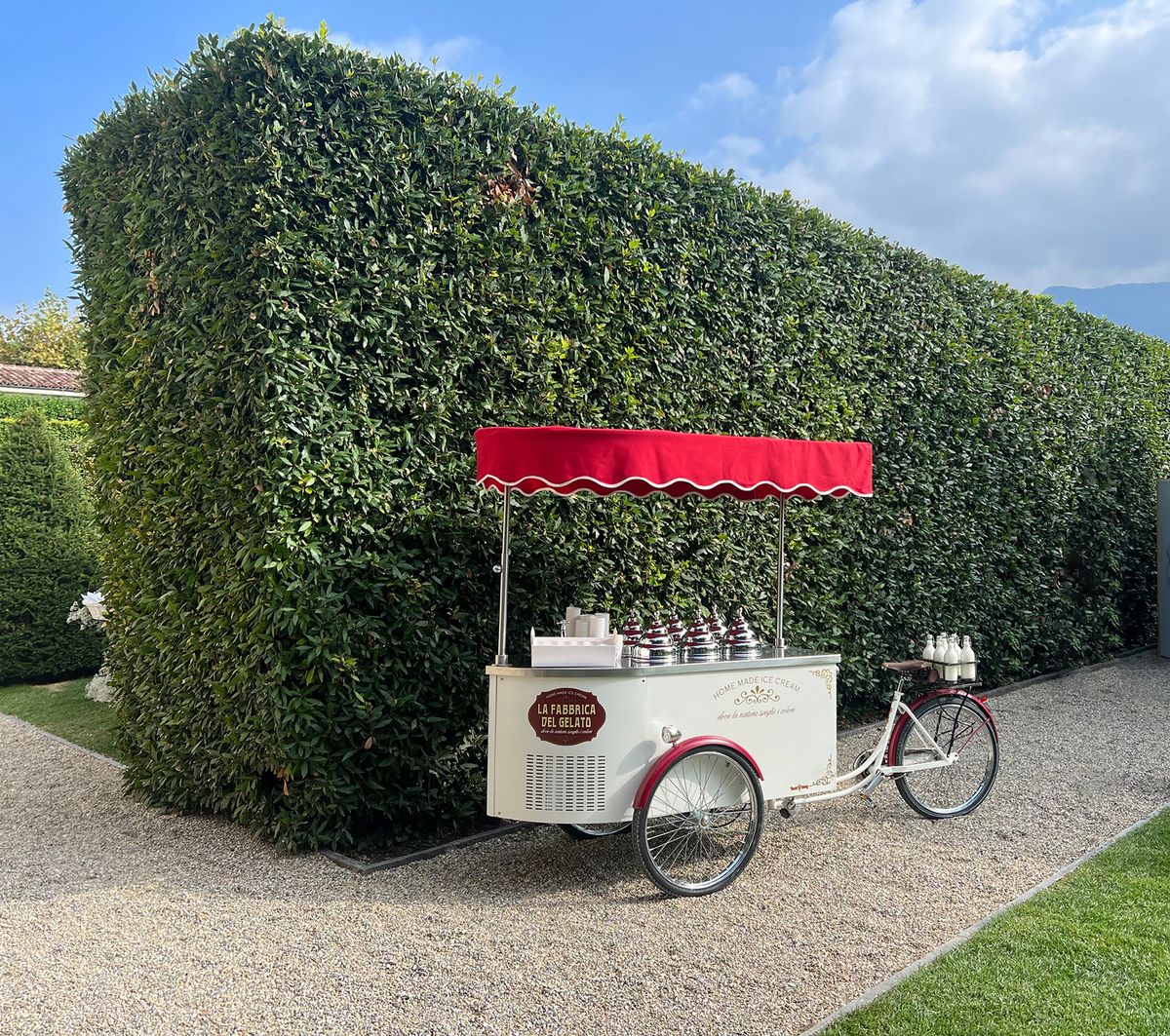 This gelato cart was the highlight of the evening believe it or not. Everyone loves gelato and our guests started having it from the pre-ceremony to the end of the night when the gelato owner had to leave. It didn't matter how cold it was, people still wanted their gelato!
I never would have thought that this little cart would get so much attention at the wedding but I'm happy it did because it was not easy to get. Initially we had rented a cart from LatiniDesign but no one told me until a few days before the wedding that the "tubs" to hold the gelato were not the right size. It was another one of the last minute fires I had to put out and we tried finding a replacement cart in Como's city center but none were available on such short notice. I had also asked the hotel we were staying at in Milan to help but the vendor they found had a cart that was damaged; obviously this would not be acceptable.
In the end, Anastasia from Happy Moments Collector saved the day. The cart that she found not only fit the carapina tubs that we needed but it was also the best looking cart we had seen. So thankful we managed to add this experience for our guests. If you're having a wedding in Italy this is a must.